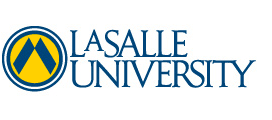 2015 - 2016
Honor Roll of Donors
Key
Years of Giving: represents five years of giving to La Salle University
Deceased ✝
Note: Data traced back to fiscal year 1986 only.
La Salle gratefully recognizes individuals who contributed $50,000 or more to the University during FY 2015–2016.
Chairman's Club
($50,000 and above)
Susan Altamore Carusi
and Bruce J. Carusi
Vincent P. Anderson, Esq.
Dr. Aliya Browne
and Reginald M. Browne
Steve Degnan
Nancy and J. Hugh Devlin
Mr. and Mrs. Edward J. Fierko '63
Philip W.J.
and Suzanne C. Fisher
Mr. Raymond P. Friedman
Mr. Gaetano P. Giordano
Mr. John E. Glaser
✝
Mr. Elmer F. Hansen Jr.
✝
Mr. Elmer F. Hansen III
Thomas J. Kean
John Langan
and Judith Nadell
Mr. Robert L. Luddy
Margaret Mary
and William J. Markmann, M.D.
James V.
and Katherine L. Morris
Anonymous
Kevin F. O'Donnell
Thomas F. Pyle Jr.
Mr. and Mrs. William R. Sautter
James and Maryanne Smart
Frank '51
and Barbara Ann Stanton
Greg and Beth Webster
Stephen T.
and Carol A. (O'Driscoll) Zarrilli